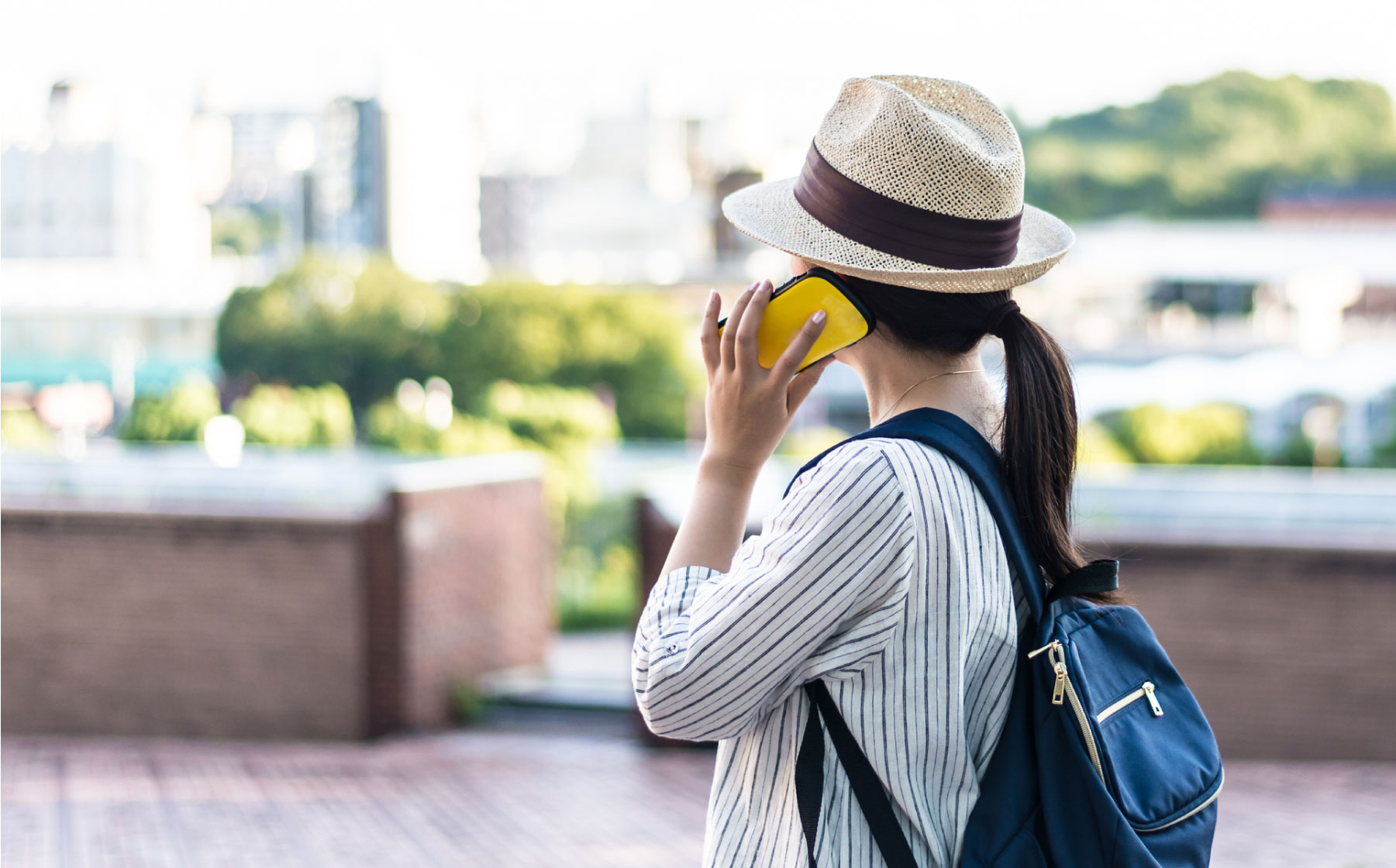 First time Taving
For Your Using

Online Tour Guide App
Taving is an app that provides audio and text information on the attractions and highlights of a tourist destination.
When you're on the road, "What's this place like?" If you're wondering what to do, try using the guide.
If you register (free), you can also use various useful features.
Benefits of using Taving
ー The Guide Tool at Your Side ー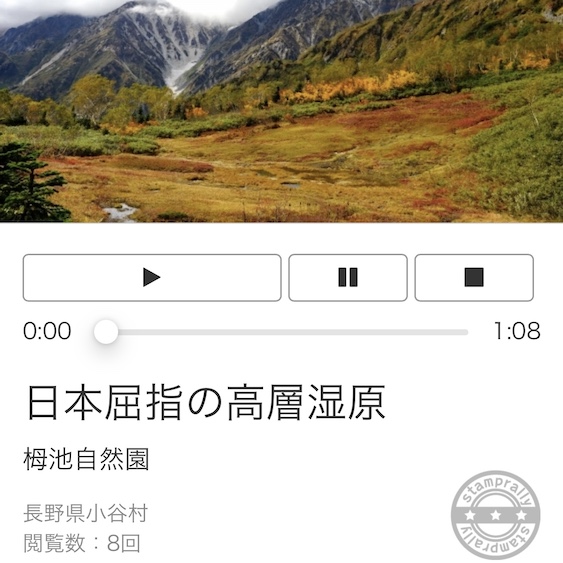 Interesting to know
Through this guide to history and culture, we hope you will experience the fun of knowing and understanding that you won't find in most guidebooks. We hope you will enjoy this fun guide to discovery.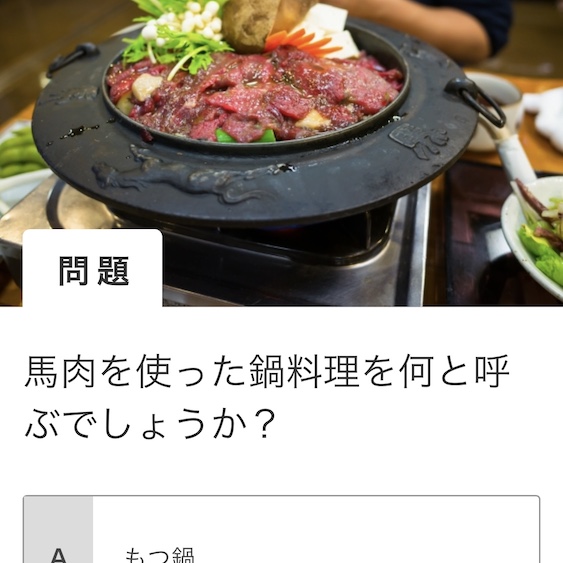 Focus on the landscape
Put away the guidebook and enjoy traveling light. Audio guidance by ear does not interfere with "looking at the scenery". Concentrate on the scenery and, if you like, superimpose sounds on it.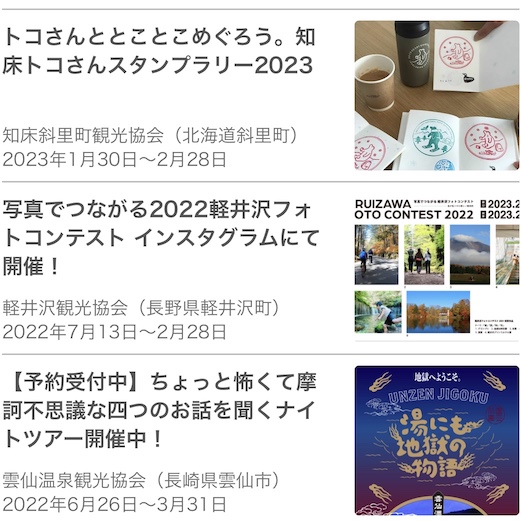 Non-contact Tool
Interaction with people is very important in travel. However, if you find it difficult to meet people, you can make use of this audio guide.We will provide you with a guide similar to the real interaction.
Taving Features
 Simple and Easy Operation
When you open the Taving app at a tourist attraction, you can easily view a list of guides that match your location. From the list, simply touch the guide you want to see and enjoy. You don't even need to register as a member.
 Easily find the closest guide
You can view guides in distance order and easily find the closest guide from your location. Traveling in strange places is now easier than ever.
 Available on all devices
Taving audios and guides are now available for all smartphones and tablets. You don't even need to download an app, you can enjoy various guides at your destination.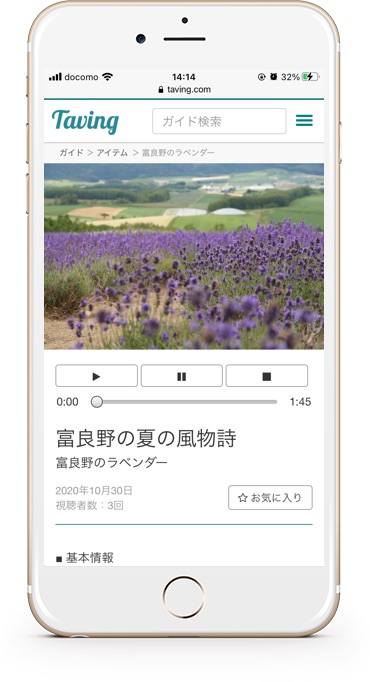 Useful Favorite Features
Register your favorite guides for easy viewing later. If you know where you're going, it's very useful to bookmark it ahead of time so that you can see it right away.
 Navigate to where you want to go
Touch the "View in Map App" button on the screen and this app will navigate you to that location. Take a look at the list of spots and use this feature to go there if you find something that interests you.
 Includes guides all over Japan
We deliver guides for the categories of spots, events, dishes and items for destinations across the country. Use the keyword search " " to quickly find guides for your destination.
Operation Description
ー Quick Guide to Use ー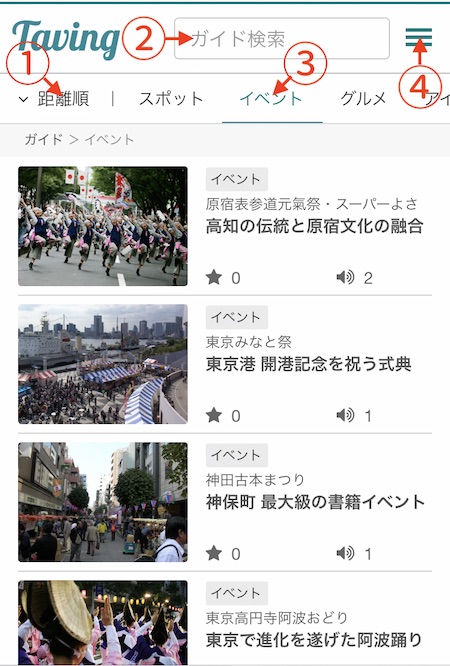 ① Sort button

The guide list can be sorted.

② Search form.

You can search for guides by keyword.

③ Genre button.

You can switch between the guide types.

④ My page button.

Useful features are available.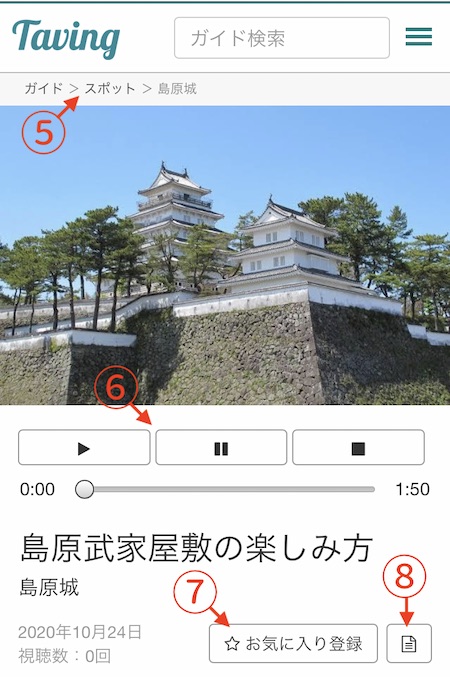 ⑤ Topic path

Indicates the position of the page you are looking at.

⑥ Player button.

You can play and stop the audio and video.

⑦ Favorite button.

You can bookmark the guide.

⑧ Helpful buttons

Show additional information, such as hours of operation.
How to register the home screen
ー Opens with a tap from the home screen ー
[ STEP 1]
Show the top page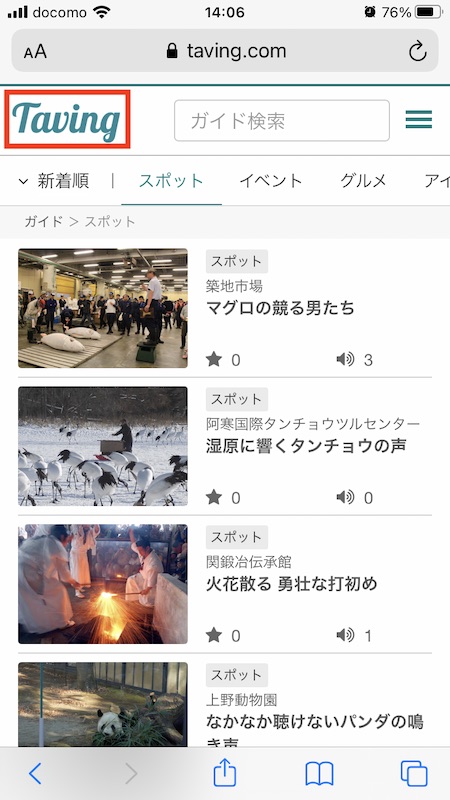 [ STEP 2]
Touch the bottom tab icon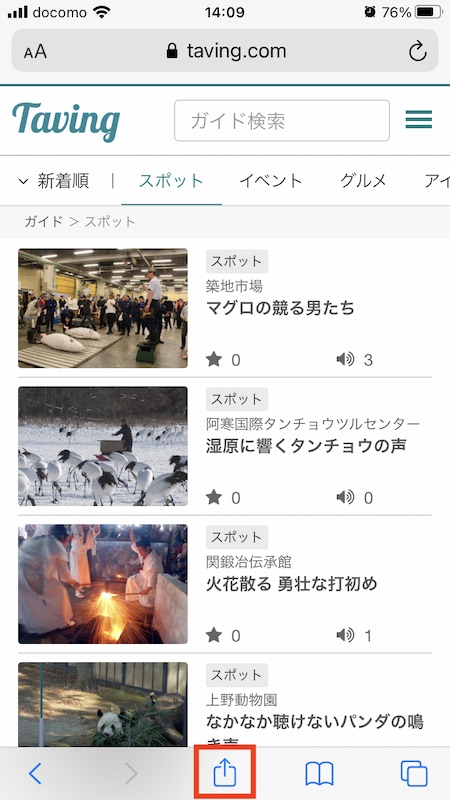 [ STEP 3]
Touch add to home screen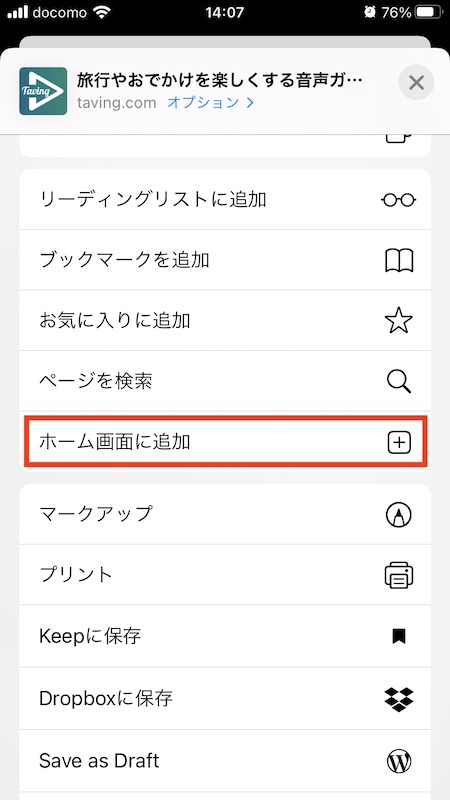 [ STEP 4]
Edit title and Add it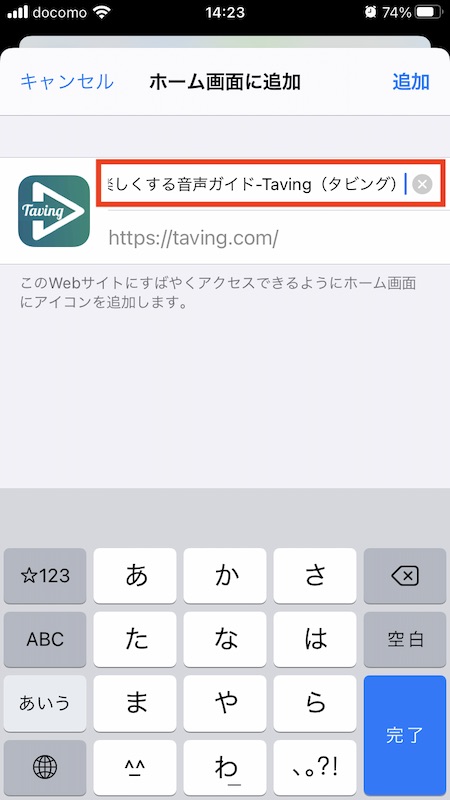 Click here for more information